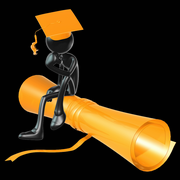 Dear Parents/Guardians,
As this school year comes to a close for our graduating Grade 12 students, we are preparing for our upcoming three part Graduation:  Graduation Mass, Graduation Ceremony and Prom.  
We will begin our Graduation Mass celebration with Mass this upcoming Tuesday, June 6th at St.Clare of Assisi Parish at 7:30 p.m.  It is so important that all graduating Grade 12 students attend with their families – it is a liturgical celebration of achievement for all of our graduates.  This is one of the most important milestones we'd like to share and celebrate with all of you.
Your son/daughter will also be presented with a Graduation gift at the end of the mass.   
Next, we look forward to celebrating with you at the Graduation Ceremony 2017 on Wednesday June 28 at the Riviera Parque Convention Centre at 7:00p.m. Graduates to arrive at 6:00p.m.  Please note that there is no reserved seating and we remind you that an Entrance Ticket is required for admittance.  Each graduate will receive 3 tickets.  Graduates do not need an Entrance Ticket. There are no extra tickets available due to the large number of graduates.
We end our graduation celebrations with your child at their Prom 2017 which will be held at The Venetian Banquet Hall on Thursday June 29th, reception 6:00-11:30p.m.
It has been our pleasure to have your child attend St. Jean de Brebeuf CHS over the last 4 years and to be a part of educating their mind and nurturing their soul.
Kindest regards,
Mrs. Cammalleri,
Vice Principal
St. Jean de Brebeuf Catholic H.S.