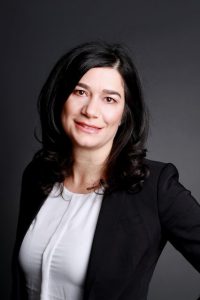 Welcome to St. Jean de Brebeuf Catholic High School.
Our school is exemplary and we are extremely proud of the many staff and student accomplishments. Our success as a school is due to the passion, professionalism and dedication of our staff. They spend countless hours planning and preparing for innovative and creative lessons that "educate the mind and nurture the soul" of our students; and providing leadership opportunities for them in our extra-curricular programs.
We know that the true indicator of a superior education, is the ability of a school to graduate students who use their knowledge and skills to make the world a better place and to lead a life with character and integrity. Our students will graduate having had many opportunities to innovate, discover, create, lead, excel, collaborate, serve others, think critically and find solutions to complex problems with the end goal of understanding the value of helping others and creating a sense of belonging where everyone is respected and valued.
We look forward to having you join our school community. We look forward to working closely with you and to many exciting and fun-filled educational opportunities. The ultimate goal of our school community is to develop the mind and nurture the soul of our students in an environment that respects and celebrates all students. St. Jean de Brebeuf has much to offer in terms of curricular and co-curricular programming. We encourage you to get involved, do your best, and to share your gifts. "To accomplish great things we must not only act, but also dream; not only plan, but also believe."
May God continue to bless you on your journey.
Rocchina Antunes, Principal