Clubs & Councils
Art Council

St. Jean de Brebeuf's Student Ambassadors for Drama, Dance, Music & the Visual Arts! The Art Council is a dedicated group of SJDB students that understand the importance of the arts in society. Our mandate is to highlight the creative talent at our school through annual celebrations and community based projects such as "Arts Fest" and "Nuit Brebeuf". Over the past 10 Years, we have planned & completed many sculptures, murals, art installations and performances that continue to beautify and enrich the lives of our school and the surrounding community. If you have a passion for Drama dance Music or Visual Art and love to plan exciting events that make our school a great place to be, then Arts council is for you!
Athletic Council

Inspires Black Bears' spirit through the organization & leadership of games, tournaments and spirit days.
Best Buddies

"Best Buddies" is a friendship program that pairs students of all abilities together
to form lifelong friendships and to engage in fun activities. We hope you will join us. There is a commitment component where you are required to regularly touch base and meet with your buddy.
Companions of Brebeuf
Companions of Brebeuf are a group of grade 11 & 12 students who provide support & leadership to grade 9 students by answering questions, leading workshops and supporting our new students.
Dare to Care

A student led council that creates environmental awareness through a myriad of initiatives at the school and local community level.
Desire for Change

A student group dedicated to bringing about equality, equity and change. Our five main focusses are:
mental health
anti-bullying
body image
healthy eating
LGBTQ awareness
We attempt to break down stigmas and bring about awareness and change.
Empowering Student Partnerships (ESP)
ESP is a youth guided initiative in partnership with the York Region Police and the four district school boards to promote safe schools.
For the People, From the People (FTP2)
For the People, From the People (FTP2) is a club that was founded by a group of grade 12 students 8 years ago. Members are passionate about improving the lives of those living in difficult situations, both locally and around the world. From serving at the local food bank, to stocking mobile pharmacies in Zimbabwe, to building water wells
in Sri Lanka, to helping victims of Hurricane Matthew; students aim to raise awareness and change lives. We are about social justice and service. We recognize, however, that we are all called to go beyond good Samaritan deeds and impact lives forever.
OSAID (Drug Awareness)

"Ontario Students Against Impaired Driving" is a club that is dedicated towards raising awareness of the dangers of drug and alcohol abuse. We work on initiatives that encourage students to make the right choices if they, or their friends, are in a situation when their judgment is impaired. As a "Healthy School", deemed by York Region Public Health, we work towards improving the overall health of our school by educating the school community on topics including healthy eating, tobacco use prevention, and mental health issues.
Peer Ministry

St. Jean de Brebeuf's Peer Ministry team offers Catholic youth various opportunities to celebrate their faith and put Christ's mandate to love and serve into action through the planning of and participation in our liturgical celebrations, the recitation of daily communal prayer over the PA and the organization of fundraising initiatives for
Catholic charities.
Peer Ministry members grow in their understanding of their call to be young Christian leaders who seek a closer relationship to Christ through prayer, Scripture, sacrament, and selfless service. Members meet weekly and are mentored by our High School Chaplaincy team.
SAGA
SAGA provides a safe place for students who identify as LGBTQ and their peers to express themselves and to work towards creating a safe and accepting environment at St. Jean de Brebeuf. We create awareness to eliminate homophobia and homophobic language. We work within our Catholic context and keep in mind the teachings of the Catholic Church. In everything we do, we are guided by our mission statement:
We are a group that strives to increase awareness & acceptance of our diversity through education & inclusivity. Our goal is to build a safe, loving, merciful and welcoming environment while maintaining the dignity of every member of the SJB community as we are called to do in Jesus' name.
SJB in Support of Sick Kids

In 2013, an inspired group of students saw the need to raise awareness for an organization which touches the lives of many of our students and staff. The SJB in support of SickKids Foundation club was born. Since then, the club has organized numerous events to raise over $12,000 for the SickKids Foundation. Our events include "guess the candies in the jar", a 3 on 3 soccer tournament, and last year, we held our first "Run for Smiles" community run. The club embodies Catholic values by doing for others and giving to an organization that helps others.
SJB Music

To discuss and plan events related to the music program, as well as the promotion and appreciation of music to the wider school community. This is done through a council
that is elected by music students who are a part of music class, band, or choir.
Student Council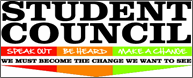 Student Council (aka, student government group, student union or student body) is a curricular or extracurricular activity for students within elementary & secondary schools around the world. Present in most public and private K-12 school systems across the United States, Canada, Australia and Asia. At SJB, our student leaders plan Semiformal and the end of year school carnival along with many fundraisers throughout the year in support of local and global causes.
Athletics
Boys Basketball
Boys Baseball
Boys Soccer
Boys Volleyball
Badminton
Cross Country
Girls On Track
Girls Soccer
Girls Basketball
Girls Baseball
Girls Volleyball
Golf
Ice Hockey
Jr. Coed Volleyball
Sr. Coed Volleyball
Ski Club
Swim
Table Tennis
Tennis
Track and Field
Weight Room
Wrestling